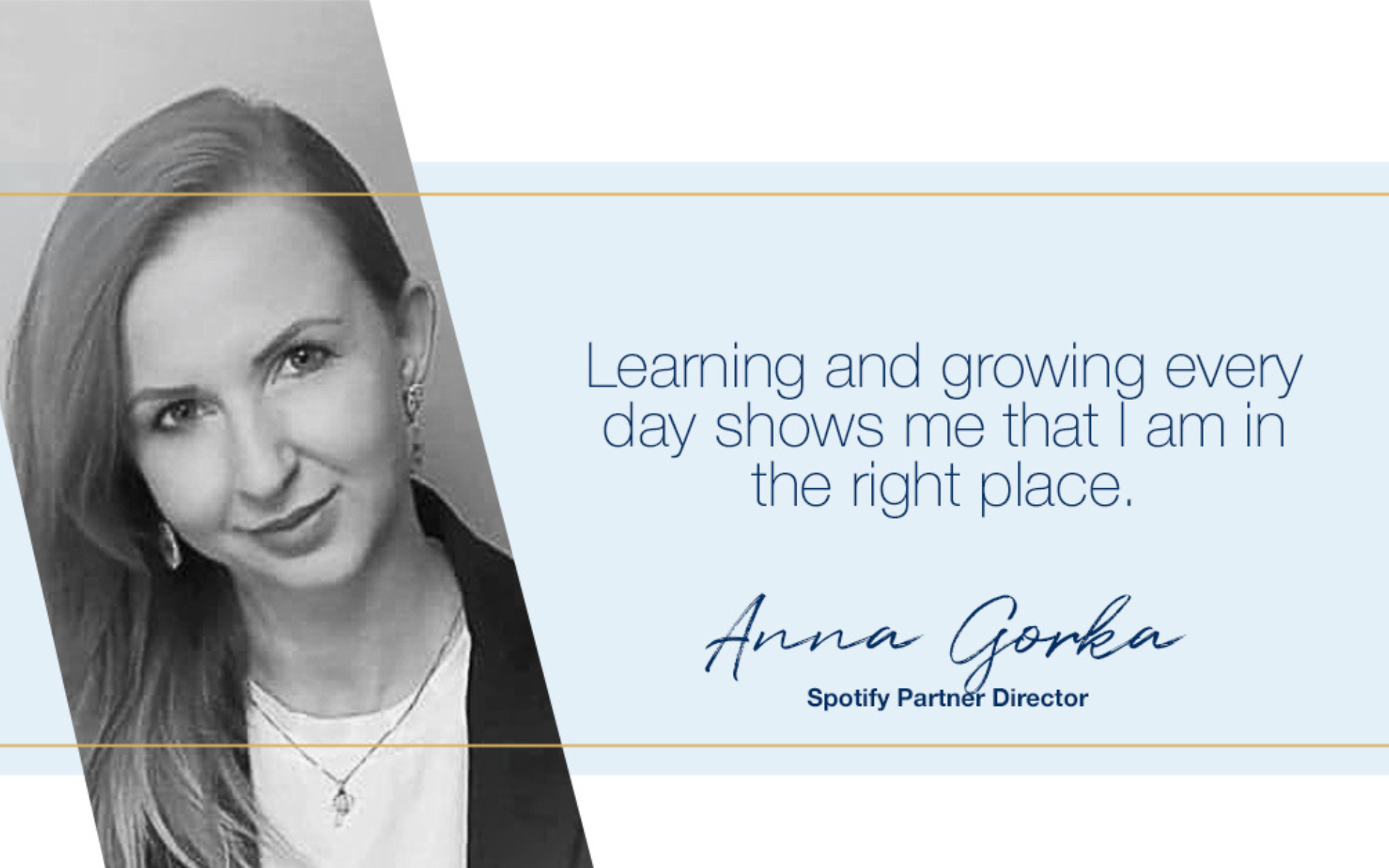 Anna's Story
Anna leads Httpool's global Spotify operations and believes that an individual's success in life depends heavily on team work. The earlier you learn to embrace it, the faster you can grow. 
"It is never easy for women to manage all the roles expected of them. But what's most important is who you have to support you. It always leads back to the notion of a team, whether this be in business or private, when it's well-set, anything is possible!".
With her dog playing the role of an alarm clock each morning, Anna's main drive is her everyday growth, stating that "Learning and growing every day shows me that I am in the right place." She believes that "falling into a routine is a career killer" and her role as Spotify Partner Director ensures her days are never boring.
For Anna, the future of digital advertising belongs to a wide array of platforms and those advertisers who are willing to think outside the box. She looks forward to continuing her growth with her team and with the company.
Anna's advice for young girls choosing a career path:
"Do what's motivating you, where you feel best, and work to achieve your goals. I know it's not rocket science. I knew I always wanted to work in an international environment. It took me a year and a half, but I made it! I'm now managing an international team and I love it! I wouldn't change it for anything else!"