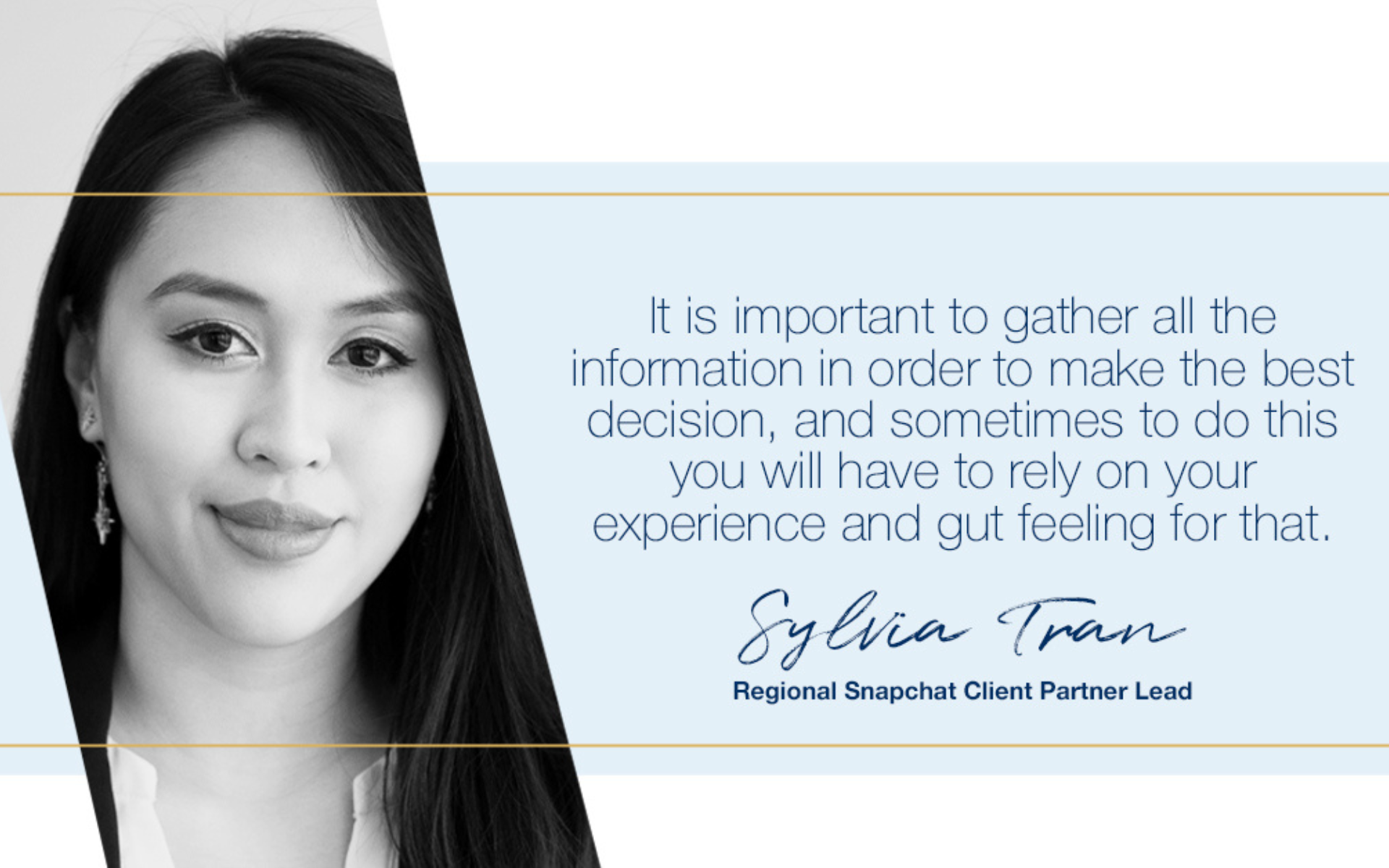 Sylvia's Story
An ambitious and impressionable female leader, Sylvia is proud to be living in a country where girls are encouraged to pursue education and build a career. "It is important to not take this for granted since many parts of the world have not yet reached this standard".
Having begun her career with Httpool as the Twitter Account Manager, within two years Sylvia now manages a team of seven and leads regional operations for Snapchat in five Central European markets. Sylvia believes that trusting in your abilities and listening to your gut are essential attributes to hold. "It is important to gather all the information available in order to make the best decision. Sometimes there is not enough information and you will have to rely on your experience and gut feeling.". She believes that people learn from their mistakes whilst also commenting that "a mistake can always be made once, but not twice because you should learn from the first time".
For Sylvia, equal opportunities and respect span across the board. "It does not matter what business context you're in, at the end of the day we are all people working with people. That is the reason why it is important to make inclusive decisions which is more likely if the group of decision makers is diverse. Ideally the group of decision makers includes people from all ages, genders and backgrounds."
Sylvia has a strong sense of self and encourages others to feel the same. "Having the knowledge that I am my own person, with my own thoughts, opinions and motivations, makes me confident. Life naturally gives you several roles like being a daughter, a wife or a businesswoman, but the most important role you have is being yourself. This means that you need to make the life choices which are right for you, not the ones to meet the expectations of someone else." Treating others with respect and demanding the same in return is at the core of her value system. 
Sylvia's advice for young girls choosing a career path
Be true to yourself and don't focus solely on meeting the expectations of others. And of course, don't forget to listen to your gut feeling! You will only be treated in the way you let yourself be treated. Be polite but always stand up for yourself and your opinions, if something feels wrong or uncomfortable, speak up.