Back
Planting Trees with K&H Bank
K&H Group is one of Hungary's leading financial service providers. It offers both banking and insurance solutions for customers' financial needs, enabling customers to make informed decisions and choose the most suitable option for them. The product range of the K&H Group includes premium banking services, investment fund management, leasing, life insurance, property, and liability insurance, as well as securities trading. This is in addition to traditional retail and corporate banking products. With comprehensive and long-term programs, K&H Group always aims to contribute to the development of society, making responsible decisions that positively affect the economic, social, and natural environment that surrounds them. To this effect, the company supports a tree planting program, and contributes 10 HUF to the initiative for every payment made with a smart device.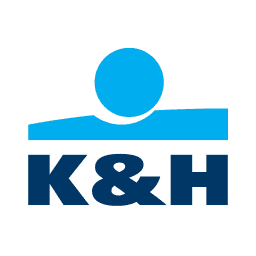 The Objective
The objective of the campaign was to create brand awareness, attracting more green lifestyle enthusiasts and tech-savvy users, who would partake in the tree planting program.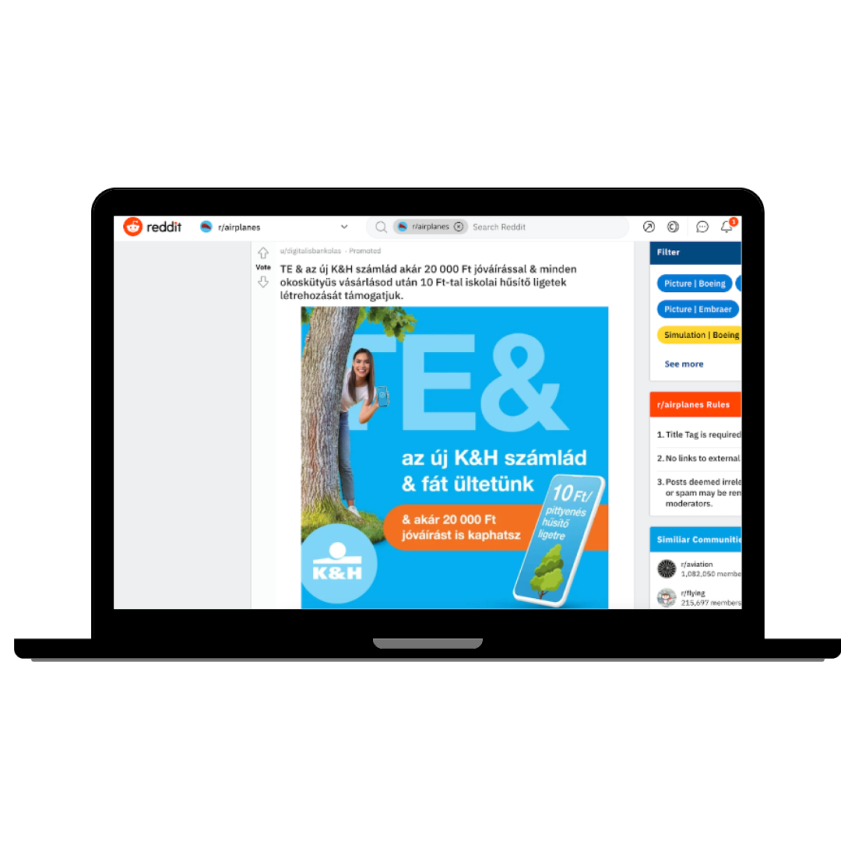 A test campaign was also implemented to ensure that the client was able to optimise their campaign and achieve their KPI targets.
The Solutions
With the help of Httpool, K&H Bank ran a 10-day-long brand awareness campaign on Reddit, using a community-based approach that targeted Hungarian users with specific interests. This included communities that were centred around tree planting, green investing, technology, and science, to name a few. Ads were shared on the home page and placed in between user conversations.
The Results
The awareness campaign was a complete success, achieving its intended results.
The campaign received more than 460k impressions from the combined use of IOS, Android, and desktop devices.
Moreover, an impressive CTR of 0.193% was achieved with 896 clicks.
Other success stories
All success stories