Back
The Dorito Way
It is no secret that the mobile gaming industry is booming on a global scale. In Romania, 48.6% of internet users are reported to spend more than an hour a day gaming, not simply for pure enjoyment or relaxation, but also as brain training exercise. This gaming environment offers a great potential opportunity to brands that understand the importance of connecting with consumers in a positive mindset.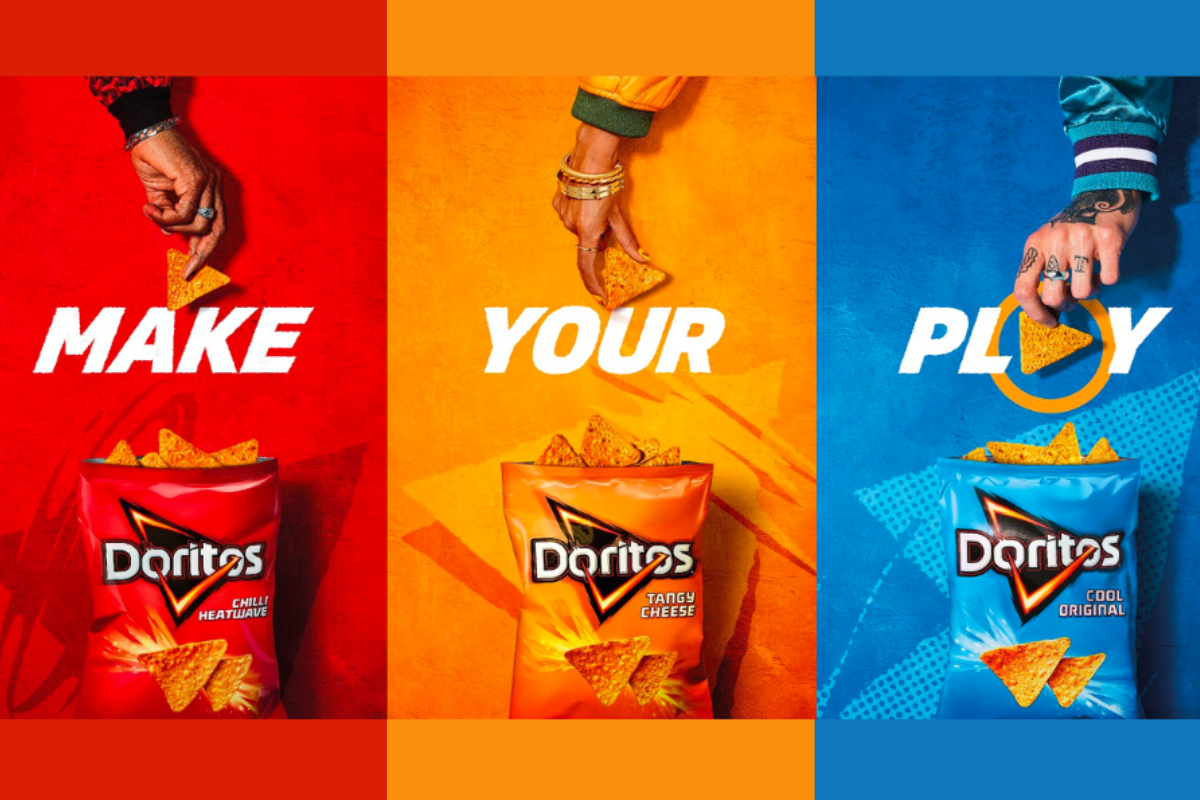 9/10
users watched the video through the end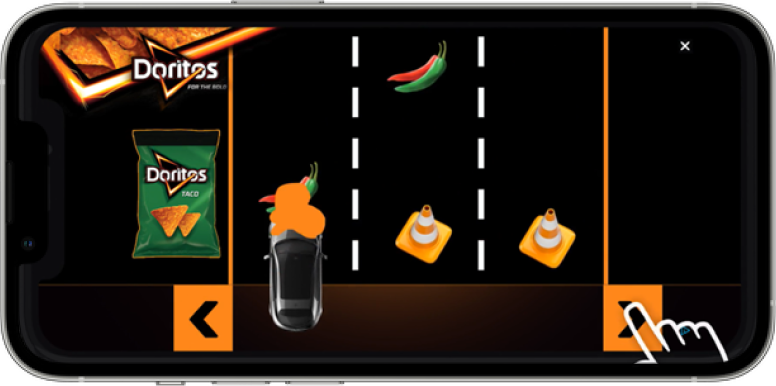 The Objective
The Doritos brand was joined in this journey by Httpool Romania, exclusive partner of Digital Turbine, the second largest mobile advertising network, and the top platform offering full screen video ad. These ads are associated with positive reinforcements, as viewings offer the user in-game bonuses.
The campaign involved the introduction of a new game in an Digital Turbine format. This customisable experience was named 'Gamification End Card' using interaction methods to complement the ad and create new opportunities for the users.
For an extended reach it was also implemented on the Doritos website.
The Solutions
The End Card not only enriches the mobile experience in a native way but can also aid marketers to better understand consumers' perception of the brand, interactively exemplifying the benefits, and the correct use of products, whilst also addressing potential business and communication problems.
The game was developed by the Digital Turbine team through OMD Romania and Httpool Romania, Digital Turbine's exclusive partner in Romania.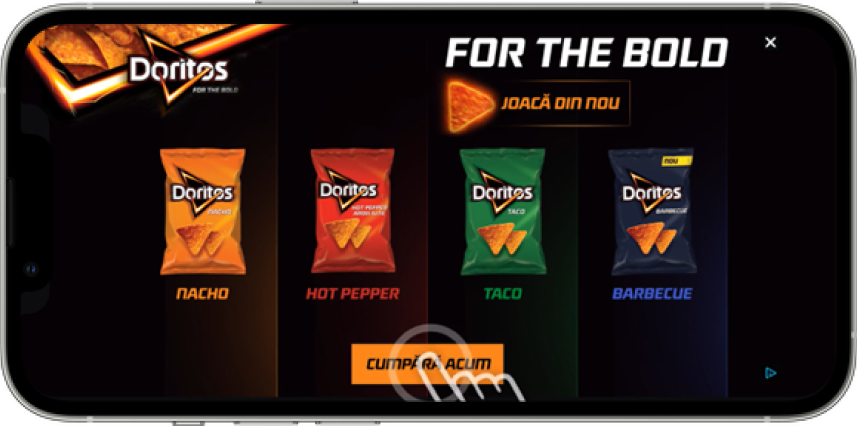 The Results
Through the Digital Turbine Doritos ecosystem, the campaign reached over 1.1 million users. In regard to engagement, the campaign was a real success, with almost 9 out of 10 users watching the video through until the end, and half interacting with the game. The experience being thus extended on average by over 11 sec (15% over the benchmark). The campaign enjoyed a brand lift study, conducted through Nielsen, demonstrating the success of the campaign (over 108% ad recall), and the benefits of this format.
Other success stories
All success stories